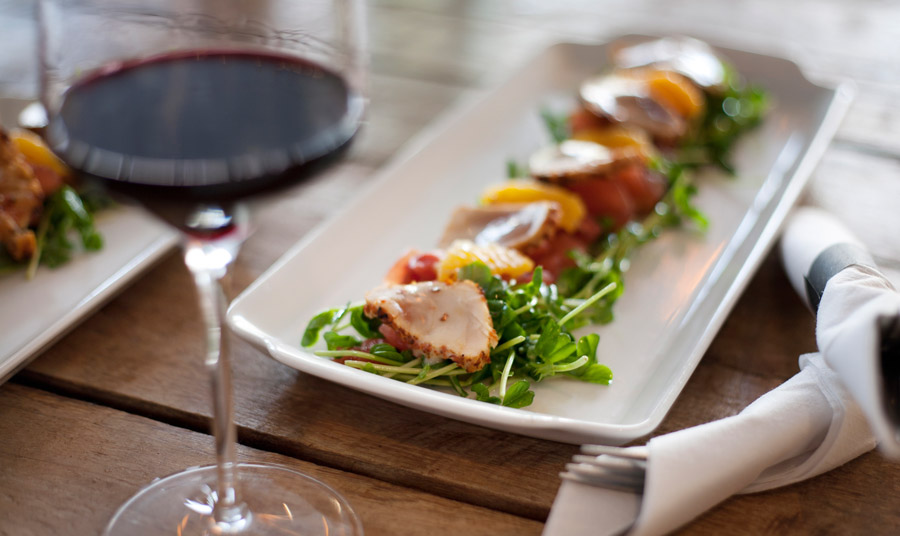 Get into the spirit of the season with the annual Thanksgiving Buffet at the Crowne Plaza Knoxville. Make memories with friends and family while enjoying a delicious meal of traditional Thanksgiving favorites as well as some mouthwatering surprises. Let's make this an unforgettable Thanksgiving Day!
Adults: $35.95
Children 6-12: $12.95
Children under 6: Free
Plus Tax and 20% Gratuity
**No Coupons or Discounts**
Call (865) 522-2600 for Reservations
*Prices do not include taxes or gratuity.
Iced Seafood Display:

Oysters, Green Lip New Zealand Mussels and Peel and Eat Shrimp
Cocktail Sauce & Lemons

Fresh Seasonal Fruit Display:
Imported & Locally Produced Cheeses including, Cotswold Double Gloucester, Sweetwater Valley Buttermilk Cheddar,
Cahill Porter Irish Cheddar with Assorted Crackers

Smoked Seafood Display:
Featuring smoked salmon and North Carolina smoked trout served with appropriate condiments

Assorted Danishes, Muffins and Breakfast Breads

Carving Station:
Herb Roasted Prime Rib of Beef au Jus
Louisiana Style Turducken
Roasted Turkey Breast with house made cranberry relish
Old Fashioned Turkey Gravy

Breakfast:
Chef Prepared Omelets – with a variety of fillings
Belgian Waffles – with whipped cream, butter, fresh berries and maple syrup
Applewood Smoked Bacon
Country Sausage Patties
Country Skillet Potatoes

Main Course:
Fresh Salad Greens - with assorted toppings and dressings
Mediterranean Cucumber and Chick Pea Salad
Southern Broccoli and Golden Raisin Salad
Pineapple and Orange Ambrosia
Rotini Salad with Salami, Provolone and Banana Peppers

Herb Roasted Cod with Butternut Squash Cream
Roast Pork Loin with Cinnamon Apples
Whipped Yukon Gold Potatoes
Traditional Southern Cornbread Dressing
Long Grain & Wild Rice Blend with Dried Cranberries
Green Beans with Toasted Almonds
Brown Sugar and Honey Glazed Carrots
Brussels Sprouts sautéed with Walnuts and Amaretto

Rolls & Butter

Desserts:
Pumpkin Pie, Pecan Pie, Chocolate Buttermilk Pie
Peach Cobbler with Vanilla Ice Cream
Double Chocolate Layer Cake, Red Velvet Cake, Carrot Cake and Tennessee Cheesecake